Tommy Donbavand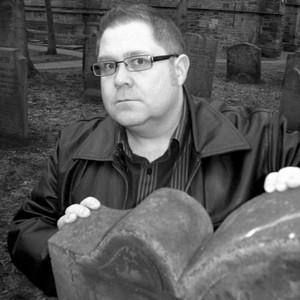 Tommy Donbavand spent much of his childhood writing stories in which more popular kids were devoured by terrifying monsters. He still does exactly that, only now people pay him for it. The fools. He is the author of over 100 books for kids, including the 13-book Scream Street series, now transformed into a thrilling stop-motion animated TV show for the BBC. His other books include Doctor Who: Shroud of Sorrow, the Time Trek series, My Teacher Ate My Brain and Princess Frog-Snogger.
In magazines and comics, Tommy provides weekly adventures for Bananaman and The Bash Street Kids in The Beano. He writes comic strips for The Twelfth Doctor in Doctor Who Adventures, exciting educational content for Amazing!, and the back-page comic for Whizz Pop Bang!. Plus, he is properly proud to pen positively pages and pages of prose, poems, and playful pastimes for a plethora of perfectly popular periodicals.
Tommy lives in Lancashire with his wife, two sons, two dogs, and 7,319 cats.